A fortnight ago (June 21 – 23, 2022), I was one of the over thirty persons invited to a three-day strategic retreat with NGOs, Young People, and the Media. The purpose of the retreat is to review and validate RMNCAH+N COVID19 Recovery Plan Scorecard Template as well as the COVID-19 and Health Security Accountability Scorecard Template. With the acronym RMNCAEH+N meaning Reproductive, Maternal, Newborn, Child, Adolescent, and Elderly Health Plus Nutrition, the recovery Plan seeks to enhance and improve: existing risk communications; continuity of quality services; and community engagement to halt community transmission".
Convened by AHBN – African Health Budget Network, the validation meetings of Nigeria RMNCAEH + COVID-19 and Health Security Accountability Scorecard Templates were held at Valencia Hotel, Wuse 2, Abuja, Nigeria from Tuesday 21st to Thursday 23rd June 2022.
Officially launched in 2021 by the Minister of Health and cost N12.1 billion over 3 years. The RMNCAEH+N COVID-19 Response Continuity Plan 2020 – 2022 was developed as a result of the impact of the COVID-19 pandemic on RMNCAEH+N services including limited availability of staff due to fear of COVID-19, reduction in antenatal care attendance, Labour/delivery, new-born care, postnatal visits, use of family planning services, limited access to child health and nutrition services especially routine immunization services as well as an attendant increase in Gender-Based Violence.
I am glad to have been part of the One Day Strategic Retreat with NGOs, Young People, and Media, I was able to participate in group works where we review, corrected, and validated the scoring of different indicators on the scorecard templates. Aside from this, I participated in the scoring of the RMNCAEH+N COVID 19 Recovery Plan implementation scorecard and it was an eye-opening experience for me. Now, my capacity in scorecard development is enhanced.
"It feels so good to be able to make recommendations to the Government and CSOs on the RMNCAEH+N Multi-Stakeholder Platform to be more accountable and transparent alongside my team members who all came from different states of the Federation; Osun, Oyo, and Lagos. I specifically liked that the youth Representatives cut across both genders, and each came with the needed wealth of experience for the tasks".
The overall workshop experience for me felt like a Big Brother's House; we had in attendance about twenty (20) experienced persons from the Civil Society space and about ten (10) youth representatives from different Geo-political zones in Nigeria. This selection and workshop proceedings reflected how the African Health Budget Network is working to ensure intergenerational dialogue as the Older NGOs Representatives and the Youth Representatives shared experiences about their works. I was able to harvest a wealth of knowledge just by being in the room and contributing my quota. Indeed, I have been challenged to take giant strides in my advocacy work. I am sure most youth at the retreat share this conviction with me.
The Workshop might have come and gone, yet left me with indelible lessons, these include the importance of the implementation of the RMNCAEH-N plan in addressing challenges from the disruption of RMNCAEH+ N service delivery and that efforts at the national and state levels are important and must be well coordinated to address COVID 19 and Health Security issues in the country.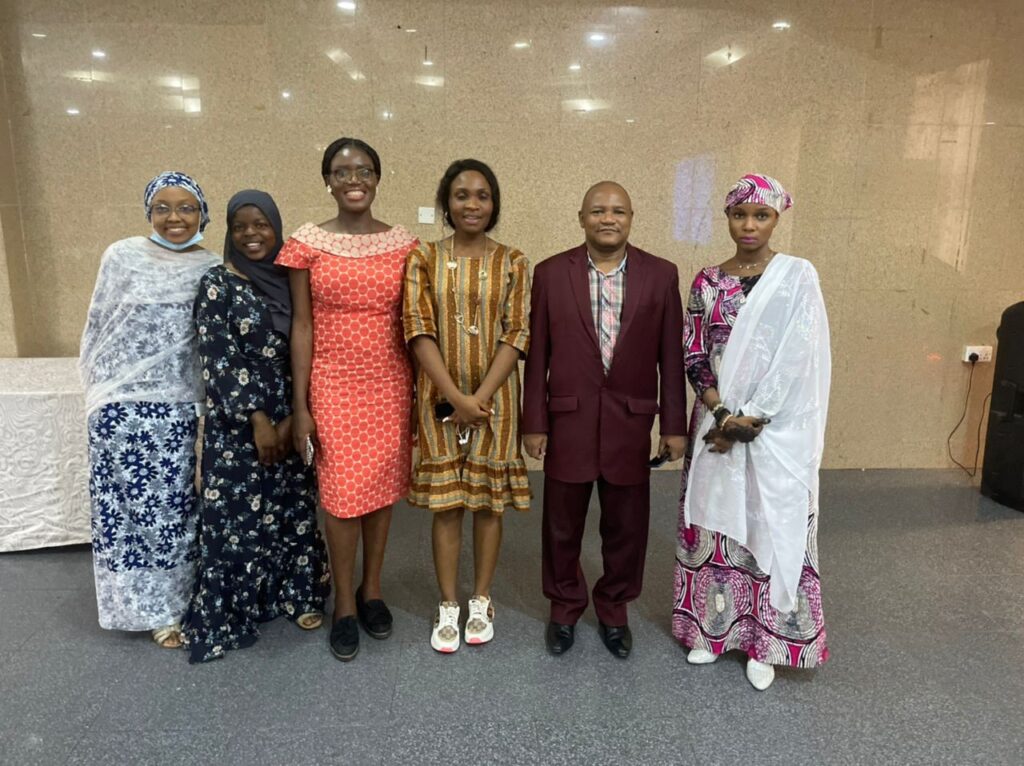 My challenge during the period was having to keep pace with loads of information being churned out, most of which was new to me but I had the opportunity to ask questions, network with other participants, and read up on the presentations shared. I enjoyed the practical sessions, I saw the importance of data for any meaningful advocacy work and how to get these data; relevant MDAs, and websites to visit.
I also learned to share the information I gather from workshops and events with my constituency; this blog is one of the fruits of this lesson. I would love to see more young people in workshops/retreats like this, those at the grassroots need more information and capacity to demand for accountability in the health sector since the impact of programs and service are felt more at this level. The sessions could be streamed online for more coverage and inclusion thereby, amplifying the voices asking for accountability and transparency in the country.
The workshop was necessary, well-planned, well executed and the objectives were achieved. I look forward to populating the scorecard and meeting various duty bearers in government on how they have fared in Governance and Leadership, Budgetary Allocation and Disbursement, as well as Accountability and Transparency.
Overall, the organizers and sponsors of the conference did a good job in getting the attention of the public and health sector to the need to fund family planning. They have also done well to drive participants to return to their domains and be the change that Nigeria needs in the delivery of FP services to our people.
I also commend and appreciate the African Health Budget Network (AHBN) team for the sponsorship made available for myself and other delegates from the AHBN MAYE – Meaningful Adolescent and Youth Engagement – Community of Practice.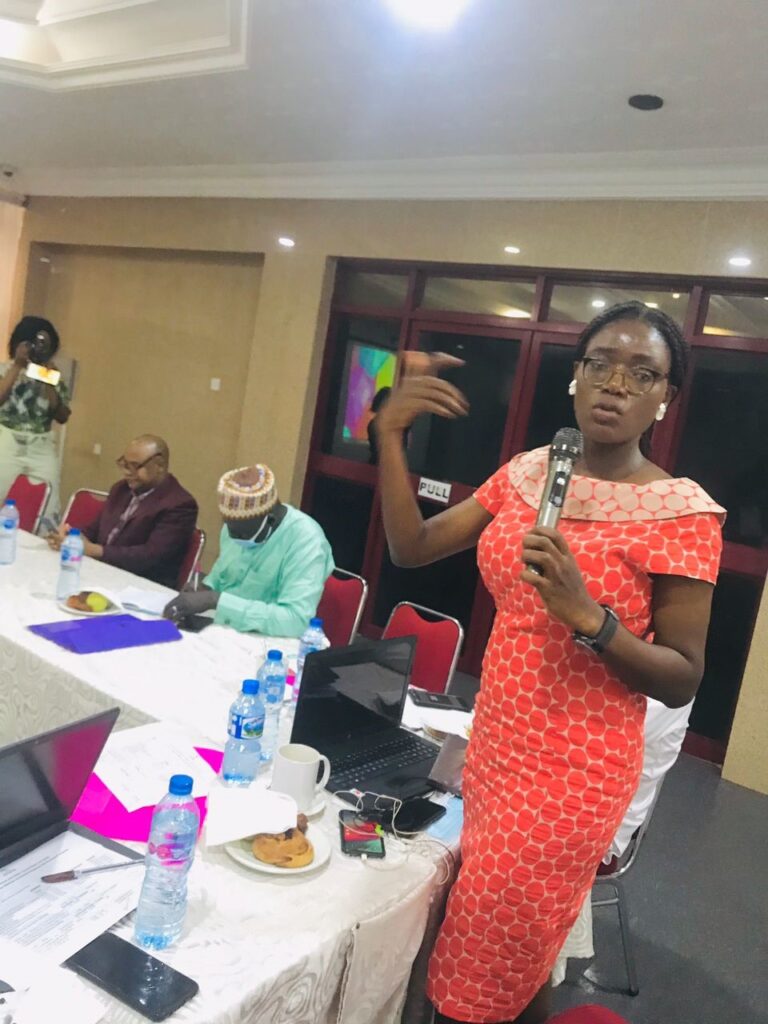 As the Chief Responsibility Officer of Natineee Empowerment for Sustainable Impact Initiative (NESII), I am grateful for the opportunity of gleaning the working of CSOs – NGOs on this journey. As we further our goals of transforming lives by providing the right knowledge and tools Adolescents need to make informed decisions, we are ready to engage and advocate for the full implementation of the recovery plan.
Written by OLUWA, Enitan Sophie, founder; Natineee Empowerment for Sustainable Impact Initiative (NESII) member Community of Practice; Meaningful Adolescent and Youth Engagement in Nigeria Working Group.
Email: oluwaenitan@gmail.com